Emergency Room Chaos: 8 Relatable Moments You Know All Too Well
April 22, 2017
Many rare disease patients feel overwhelmed by the all-too-common emergency room visit that ends in misunderstanding.
In response to this compelling article by the patient-powered blog, The Mighty—we asked what has your experience been when going to the ER for rare disease emergency management? Below are the tips and stories the Rare Community shared…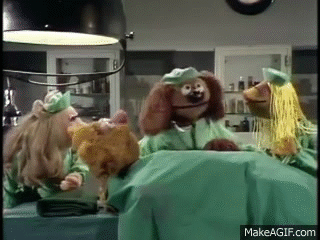 1. I think everyone with a rare disease has experienced something similar whether trying to find a new primary physician, pain relief in a flare up, or any treatment related to our rare disease. The best advice I ever got was from a diagnostician that told me no one knows my body better than I do, so keeping moving on until you find someone that hears you. I've also found that it's best to remain calm and professional.
A lot of times medical staff see tears for any reason as women being emotional or hysterical, so they stop listening. I also started keeping a list of diagnosis, medications, tests, procedures, surgeries that I take with me. This list includes trips to ER and treatments that worked, as well as contact information for my neuro-ophthalmologist and neuro-surgeon, so I can refer ER staff to them with any questions. or concerns.
You also have the right to request the attending physician or someone familiar with your disease like a neurologist for consult. It is frustrating, but you are your own best advocate…be prepared and never give up!
-Julie S.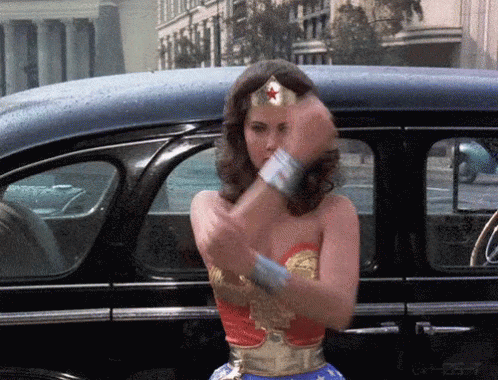 2. Only once for my daughter and it was a dentist not a doctor. My advice is to go around where you live and introduce yourself before you need their services. On your keychain keep a drive and a copy of your records. Ask a trusted friend or family member to be your advocate.
–Katherine L.

3. Story of our life, we keep getting referred to people who really don't know. We get things written on reports that are incorrect because of this. I totally appreciate my partner's and daughter's conditions [are] very rare, but there are people who are studying it. Yet, we never get referred to these people and instead end up with people who really don't know and obviously haven't read the research.
-Sean P.
4. I am certain that my daughter has EDS, (Ehler's Danlos Syndrome) and her doctors always brush it off. They have confirmed that she has syringomyelia, but without chiari formation. The last time she was hospitalized for paralysis below the knees, a team of neurologists were brought in from Temple University Hospital to do a spinal tap because no one at our local hospital would do it. Her spinal fluid was normal, and it was eventually determined that she had crushed her sciatic nerve while sitting cross-legged and leaning forward. The neurologists from Temple wanted to do genetic testing, but her insurance wouldn't cover it. I have been diagnosed with juvenile-onset dystonia, which is most likely genetic (other family members have issues with muscle spasms and being loose-jointed.) I begged our neurologists to try to get us into a program which would cover genetic testing.
The response: We know that your issues are genetic; testing won't change anything.
My response: I have grandchildren who are beginning to show symptoms, and we need help!
-Gretchen F.

5. Be strong and be your strongest advocate. Know what your rights and laws are for treatment– and use them! You have what are called "patients rights!" I never leave my daughter alone because of this, I always have family or private duty with her because of ill treatment. It can be pretty bad when they don't believe the person is ill or the disease doesn't exist.
-Dom J.
6. Yes, I was sent home from the ER twice when I complained of severe elbow and shoulder pain. I said I thought I had dislocated them, I have EDS and they didn't even really examine me and both MA's had to Google Ehlers Danlos Syndrome! Saw my chiropractor today and yes– posterior dislocations, both rare dislocations, but they both, the doctors in the ER, told me they were not anterior dislocations and wouldn't check posterior because of its rare nature. [A]fter all of that I was 100% right.
-Caroline P.
7. My daughter was badly treated in A&E and got refused treatment because the doctor did not understand her chromosome disorder. He tried calling me a liar until he looked on her notes then still refused to treat her so I refused to leave the hospital till a pediatric doctor came to assess her. They still refused, then discharged her before talking to me and I stood there and refused to budge until they assessed my daughter properly who, baring in mind had a temp of 41.9 C, which wasn't going down and was having seizures. [T]hey got security to remove me from A&E because I was "making a fuss over nothing."
-Charlie C.
8. I have Langerhans Cell Histiocytosis. Going to any new doctor is a lesson in frustration, but especially the ER. I suggest carrying the cliff notes version of your medical history with you as well as the website to any sites that pertain to treatment guidelines and maybe a crossword puzzle because you're going to wait forever while they figure it out. I would also suggest that you write down what your immediate concerns are because often times there is so much going on that you really need to have a treatment plan to deal with it all when dealing with rare cases.
-Bonnie J.
ER frustrations are a common among the Rare Disease Community, do not feel alone in your experience. It is advocates like you that are making the medical industry change- to look for uncommon ailments and to look to patients as a resource for sharing knowledge of uncommon illnesses for them to then research to better understand.
Does this sound similar to your story? Do you have other advice to share? We want to hear- continue the conversation in the comments below!