Why should RARE Disease dads attend the RARE Advocacy Summit during Week in Rare?
August 8, 2023
1. You will know you are not alone.
As a rare disease dad myself (my son Lucas had Menkes Syndrome) I know the number one issue people facing a rare disease raise is the feeling of isolation. We find ourselves isolated outside of the "normal" medical care system's expectations and outside of the typical social expectations too.  It can feel like no one else is going through what we are. It can feel like that until you attend an event like Global Genes Week in Rare. Almost everyone attending will have an experience like yours or be able to relate to yours.  This is where you can find your people and that goes a long way toward ending isolation.
2. You Will Feel Seen and Heard
Unique among many rare disease events Global Genes HEF and RAS are centered on content built by and for rare disease patient advocates and caregivers. So many of the remarks from the people speaking will feel like things you might have said yourself or wish you had the words to say yourself. Or if you step up to the mic during Q&A it will indeed be you who is heard. Similarly at our many informal or more formal networking events you'll have the chance to be heard and hear from others in very similar situations.
3. You're probably already an advocate.
Even if you think this is an event for patient advocates and maybe you are not really an advocate or not yet – Guess what?  You probably already are in fact an advocate.  Advocacy takes many forms. We might most immediately think of legislative advocacy or fund raising for treatments. But there is also advocating for inclusion and accessibility  in schools, or in public places. There is the advocacy for the medical care you or your loved one needs.  By my count there are at least eight different kinds of advocacy many of us find ourselves involved in.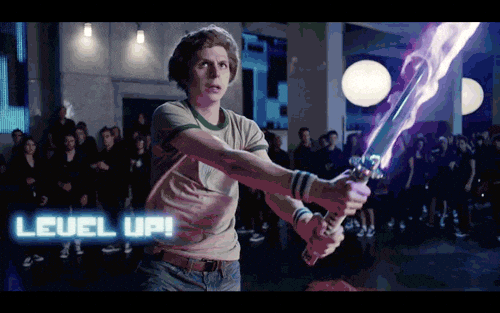 4. Level Up Your Game
No matter if you are just beginning your journey facing the challenges of rare disease or you've been in this life for way too many years, there is a speaker or panel at our event for you. By choosing the sessions that interest you most from one of our four tracks you're bound to find several panels that help you level up your advocacy game with new skills, tools, connections and information.
5. Leave Feeling Empowered
Seeing the examples of others like you and what they have been able to do to alleviate the burdens of the rare disease that concerns them is not just inspiring, it shows that it can be done, and it can be done by you.
Need some more inspiration from amazing RARE Disease Dads like you who presented at the 2022 Summit?
Al Freedman, SMA dad and Adam Johnson, parenting while living with MITO:
Ryan Sheedy, Costello Syndrome dad:
Get ready to level up your rare journey!
Global Genes' 12th Annual RARE Patient Advocacy Summit is one of the world's largest gatherings of the rare disease community. The event is an opportunity for advocates to learn, network, and inspire each other as they interact with researchers, healthcare professionals, drug developers and other advocates during the three-day event that runs September 19 through 21 at the Sheraton San Diego Hotel & Marina on Harbor Island Drive in San Diego. RARE Advocacy Summit is part of Global Genes' Week in RARE, and will be preceded by the RARE Health Equity Forum, September 18 and 19.
More about RARE Health Equity Forum
by Daniel DeFabio
Director of Community Engagement
Global Genes